Papua New Guinea Centre for Judicial Excellence (PngCJE) Executive Management conducts Provincial tour of Courts in Lae.
PNGCJE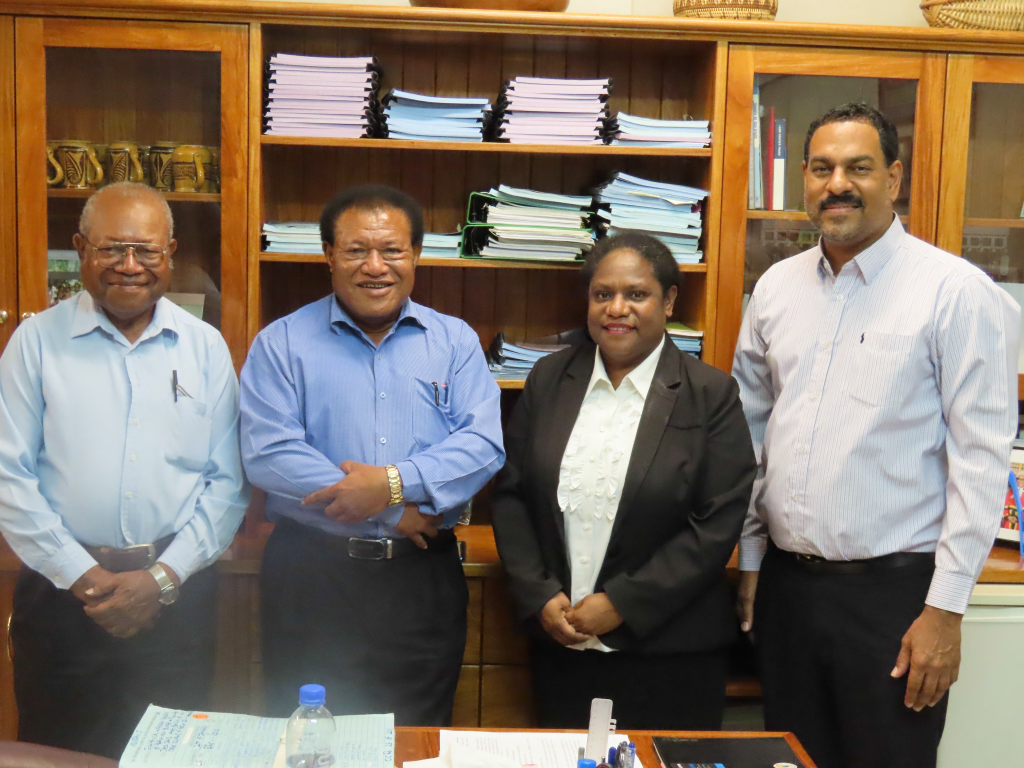 PngCJE Executive Director Mr. John Carey and Deputy Executive Director Mr. Samson Kaipu visited Judges and National Court Staff and Magisterial Services Staff at the Court House in Lae on 17-18 February. With a theme focused on improving access to Justice, the Executive Director and Deputy Executive Director discussed a wide range of judicial education and training opportunities available and encouraged embracing training which further supports the work of the Courts in Papua New Guinea.
'It is important that we continue to support the work of our Judges, Magistrates and Court Staff in PNG to strengthen their ability to deliver justice for the people throughout PNG and in this particular instance, Lae', says Executive Director John Carey.
The PngCJE continues to expand in its role in the Pacific as it transitions to the Pacific Centre for Judicial Excellence with responsibility for providing judicial education and training for 15 Pacific Islands Judiciaries and Court Staff. There was great enthusiasm on the part of the Lae court staff on meeting with Mr. Carey and Mr. Kaipu who expressed their commitment to assisting them in securing training on a range of topics that will further enhance their ability to meet the needs of the Courts and serve the public in a more responsive and efficient way.
L to R: PNGCJE Deputy Executive Director Mr. Samson Kaipu, Justice Frazier Pitpit, Justice Jacinta Murray and PNGCJE Executive Director John Carey, JP.