About the PngCJE
The Papua New Guinea Centre for Judicial Excellence ('PngCJE') was established in 2010 under a Memorandum of Understanding entered into between the Chief Justice, Chief Magistrate and the Secretary for the Department of Justice and Attorney General.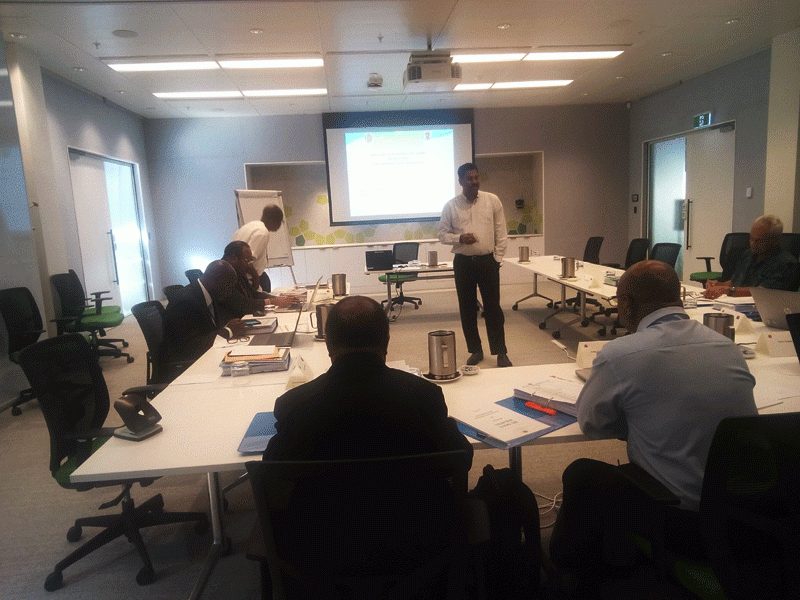 The PngCJE is responsible for the delivery of judicial training programs for Judges, Magistrates, Court officers and other officers of the Law and Justice Sector ('LJS') agencies that play a part in the Court process. The three key objectives for the establishment of the PngCJE are to:
Promote judicial excellence;
Promote professional development and training; and
Foster an awareness of judicial administration, developments in the law, and social/community issues.
The Chief Justice of Papua New Guinea, Sir Gibbs Salika GCL, KBE, CSM, OBE, has been a strong proponent of judicial education locally and regionally and has provided significant resources to develop and grow the PngCJE. The Centre will also be expanding on to conducting and/or coordinating judicial development services for other Pacific island judiciaries should they wish to participate.
The PNG Judiciary through the PngCJE is a major player in the Pacific. It contributes to judicial capacity building in the region through offering judicial education programs to other Pacific jurisdictions.
Apart from being a leader in providing judicial education in the Pacific region, the PngCJE works closely with other judicial training institutions that have similar legal systems or jurisdictions as that of Papua New Guinea. Some of these institutions include the:
Commonwealth Judicial Education Institute (CJEI) of Canada;
Judicial Commission of New South Wales;
Pacific Judicial Strengthening Initiative (PJSI);
National Judicial College of Australia (NJCA);
Institute of Judicial Studies New Zealand (IJS); and
UK Judicial College.