PNGCJE continues national tour visiting Wewak and Madang Courts
PNGCJE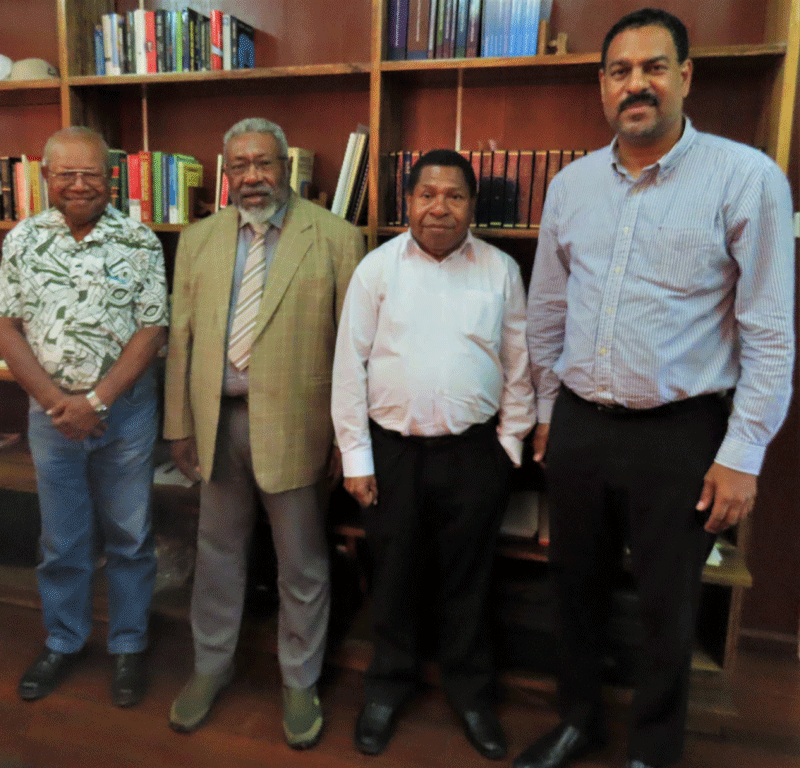 PngCJE is committed to ensuring excellence in registries in Wewak and Madang. 'We continue to recognize the need to deliver the PngCJE's curricula across PNG for court staff', says Executive Director John Carey. During visits to Wewak and Madang on February 19 – 22, there were discussions with Judges, Magistrates and Court Staff on a wide range of training needs.
Judicial Education has been embraced in the courts in Papua New Guinea and the Pacific Islands. There is a consistent demand for programs and workshops which close the gaps in performance that are not where they should be. As a result of the education programs, each stakeholder is able to qualitatively and quantitatively evaluate their progress in improved job performance which ultimately enhances access to justice.
'In my time with PngCJE, I intend to use my expertise from academia to help to guide our team of Program Officers to develop appropriate courses for court staff throughout the country,' says Deputy Executive Director Sam Kaipu.
(L to R) Deputy Executive Director Sam Kaipu, Justice Nicholas Kirriwom, Justice Sinclair Gora and Executive Director Mr. John Carey in Wewak