Financial Literacy Course for Court Staff in Alotau
PNGCJE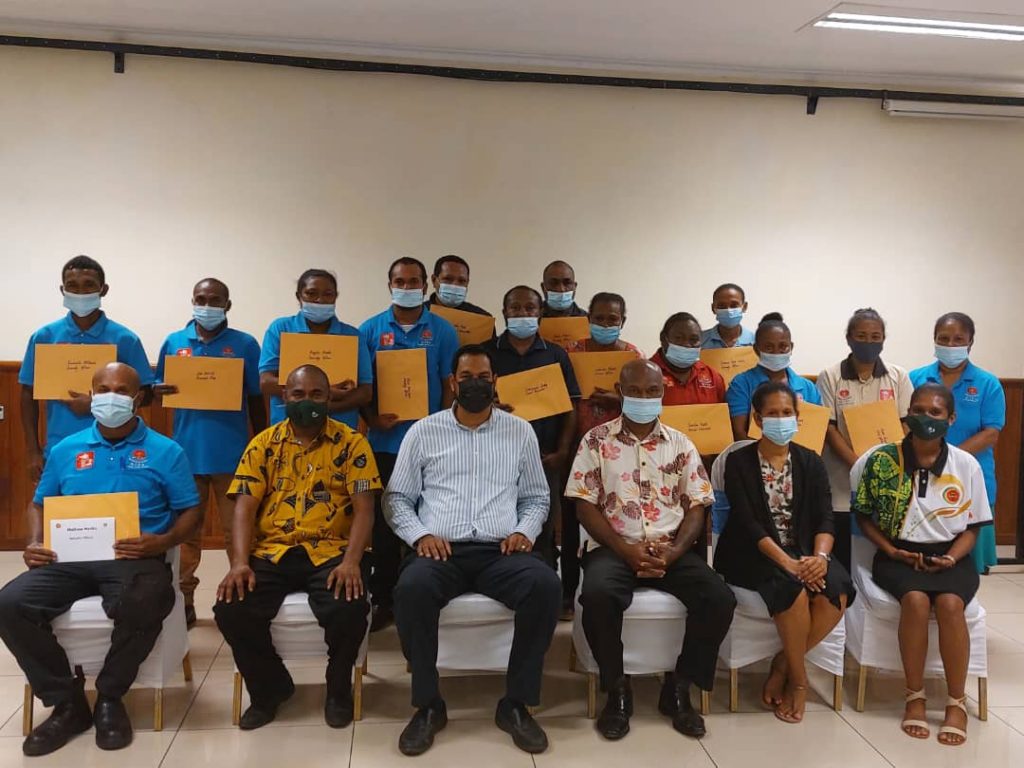 The PNGCJE conducted a Financial Literacy Training in Alotau, Milne Bay Province on the 16th of May 2022.
Lead Facilitator Mr. Gitu Lago, Program Coordinator Mr. Peter Michael, Research and Publications Manager Ms. Debbie Laudiwana and Finance Officer Ms Stella Tadies have trained 17 officers in Alotau.
Also present was the PNGCJE Executive Director Dr. John Carey who officially opened the workshop. Dr. Carey told the attendees about the importance of making informed and effective decisions with their financial resources. He reiterated on the significance of understanding basic financial concepts in order to better manage their income.
The first session of the workshop was delivered by Ms. Debbie Laudiwana on the role of the PNGCJE within the National Judicial Staff Services and the Judiciary. She told the attendees that the key objective of the PNGCJE is to facilitate and co-ordinate structured professional judicial development programs and provide information that promote judicial excellence, good judicial administration and greater access to justice.
The second session was presented by Ms. Stella Tadies on Incomes and Expenses particularly focusing on getting feedback from attendees about their understanding of the distinction between incomes and expenses. Ms. Tadies told the participants that to maximize their financial resources, some negative spending habits would need to be sacrificed. She concluded her session by getting the participants to develop their own income and expense plans that outlined their financial goals and steps towards achieving these goals.
The final sessions for the workshop were delivered by Mr. Gitu Lago. Mr. Lago reasserted on the importance maximizing personal income. He spoke on several topics including using debt to generate income without financial stress, the seven (7) types of income, complying with national regulations by the Investment Promotion Authority (IPA) and the Internal Revenue Commission (IRC) when becoming entrepreneurs, and understanding six (6) words of financial intelligence.
He said the Financial Literacy training is aimed at developing efficient management skills and investment ideas to promote financial stability at home so that employees are focused on their jobs in administering justice on time without financial stress.